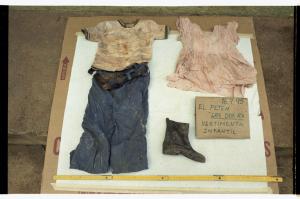 In 1982 Dos Erres was a tiny settlement in the center of Guatemala's northernmost department, El Petén.  On the morning of December 6, a Kaibil unit of army special forces attacked Dos Erres. Over the next three days, the soldiers slaughtered most of the town's residents – some 250 men, women, and children in all – throwing their bodies into a dry well and nearby fields. U.S. documents later revealed that American officials deliberated how an entire town could just "disappear," and concluded that the army was the only force capable of such organized atrocity. Although a team of forensic anthropologists began an exhumation in Dos Erres in 1995, a serious investigation of the massacre did not proceed for many years. The National Security Archive supplied declassified U.S. records and expert analysis to Guatemalan prosecutors and to attorneys at the U.S. Justice Department. The twin investigations eventually led to the arrests of five perpetrators living in the United States, and to criminal trials in Guatemala. The search for the remaining fugitives in the Dos Erres massacre case continues.
Declassified documents show that U.S. officials knew the Guatemalan Army was responsible for the 1982 mass murder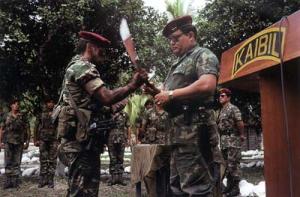 On January 18, 2011, Jorge Vinicio Sosa Orantes was arrested in Alberta, Canada on charges of naturalization fraud in the United States. Sosa Orantes, 52, is a former commanding officer of the Guatemalan Special Forces, or Kaibil unit, which brutally murdered more than 250 men, women and children during the 1982 massacre in Dos Erres, Guatemala.