Russia Programs
About this project
Russia Programs work to increase understanding and cooperation between Russia and the United States by documenting history of U.S.-Soviet-Russian relations, creating connections between scholars and practitioners and engaging the next generation of students in joint learning and research on the issues of mutual security, nuclear weapons and diplomacy with the emphasis on increasing empathy in U.S.-Russian relations today.  Russia programs encompasses three interconnected projects.
History of the Cold War
Studying the history of the Cold War and collecting documents from the archives from both sides of the "iron curtain" was the original focus of the Archive's Russia programs. 
The Nunn-Lugar Project
A documentation and critical oral history project on 20 years of the arms race in reverse, seeking lessons learned and unlearned for future cooperation on denuclearization.
READD-RADD database and the Russian page
Over the last twenty years, the Russia programs collected, cataloged and analyzed about 18,000 individual documents that are part of its Russian and East European Document Database. 
The Bridge: Connecting Past and Present through Archival Research on Russia
Despite all the indications to the contrary, many of the most important Russian archives are open and are worth investigating.
Featured Posting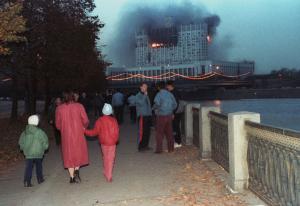 Previous Postings