The Archive's Peter Kornbluh Receives O'Higgins Prize
Washington D.C., October 2, 2017 - The National Security Archive's senior analyst, Peter Kornbluh, has been inducted into "the order of Bernardo O'Higgins." Chile's Ambassador Juan Gabriel Valdes presented the award, which the Chilean government gives to foreigners who have made a special contribution to Chilean society, during a Sunday ceremony at the Chilean Embassy.
In presenting the award, Ambassador Valdes recognized Kornbluh's leadership role in decades of efforts to obtain the declassification of secret documents on the coup and the Pinochet regime. In his acceptance speech Kornbluh noted that the documents were invaluable to "speaking truth to power" because there "was no better way to reveal the truth than to reveal the words those in power spoke and wrote."
Kornbluh directs the Archives's Chile Documentation Project, and is author of The Pinochet File: A Declassified Dossier on Atrocity and Accountability. 
Also receiving the O'Higgins Prize was author and National Security Archive Advisory Board member John Dinges, who spent much of his journalistic career covering Chile and has been closely involved with media and pro-transparency organizations in the country. Dinges' most recent book is The Condor Years: How Pinochet and His Allies Brought Terrorism to Three Continents (The New Press, 2004). He is also co-author, with Saul Landau (an earlier recipient of the O'Higgins award), of Assassination on Embassy Row, the definitive investigative account of the Pinochet-regime-sponsored act of terrorism that killed Orlando Letelier and Ronni Karpen Moffitt in September 1976.
A third recipient of the prize was Aviva Kempner, an award-winning documentary filmmaker and longtime activist and benefactor of the Chile solidarity movement.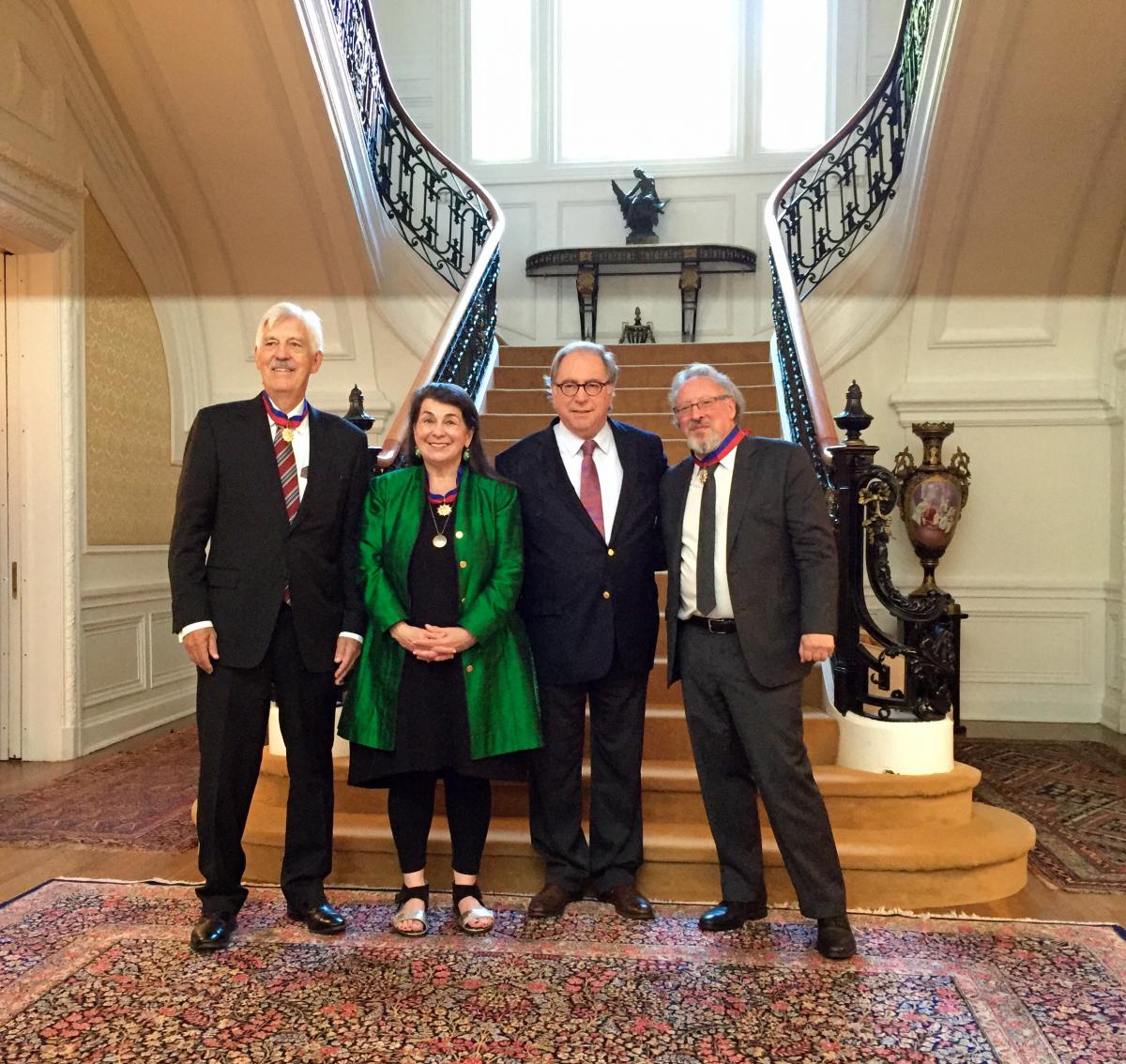 Archive Advisory Board member John Dinges (L), author of The Condor Years, also received the award, as did Aviva Kempner a longtime activist and benefactor of the Chile solidarity movement. Amb. Valdes stands between Kempner and Kornbluh.