Ukraine Cyber Project
Ukraine Cyber Chronology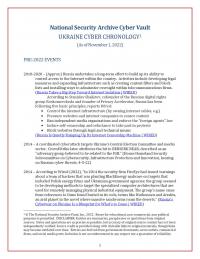 "A fantastic resource" – Risky Business
This chronology of Russia's war in Ukraine goes beyond events on the ground to track government decisions; state and private sector threat assessments; global implications and trends; lessons learned; and analyses of the future of cyber conflict.
Clickable links will take you to hundreds of government records, commercial cybersecurity reports, specialty trade publications, and mainstream media accounts. 
We will have frequent updates.  Tips, leads, corrections welcome. Please send to nsarchiv@gwu.edu. Click the image above to see the timeline.
---
Featured Posting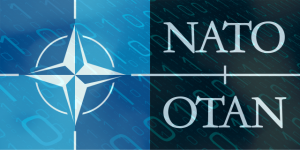 Previous Postings